Oracle Corporation develops, manufactures, markets, hosts, and supports database and middleware software, applications software, and hardware systems. It licenses database and middleware software, including database and database management, application server and cloud application, service-oriented architecture and business process management, business intelligence, identity and access management, data integration, Web experience management, portals, and content management and social network software, as well as development tools and Java, a software development platform.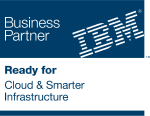 IBM is the leading provider of asset and service management solutions. The Company's integrated suite of applications optimizes performance, improves productivity and service levels and enables asset-related sourcing and procurement across the entire spectrum of strategic assets. The Company's asset management solutions allow customers to manage the complete lifecycle of strategic assets including: planning, procurement, deployment, tracking, maintenance and retirement. Using IBM's Software's solutions, customers improve production reliability, labor efficiency, material optimization, software license compliance, lease management, warranty and service management and provisioning across the asset base.
www.IBM.com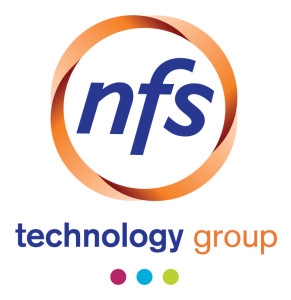 NFS Technology Group are international providers of best of breed solutions and services for corporates and law firms. With offices in the UK, Ireland, USA and South Africa, NFS serve an international customer base of more than 1000 clients. Rendezvous Workspace is a browser-based scheduling software solution built using the latest Microsoft .Net technology. The scheduling software solution enables the booking of meeting rooms, hoteling and hot desking, car parks, catering, video conferencing, telepresence and AV – all from potentially anywhere in the world. Among the benefits of this conference room booking system are the streamlining of scheduling processes for rooms and resources, increasing utilisation of facilities, providing employees with efficient meeting management via Outlook and reducing energy consumption while contributing to a company's green agenda.
www.NFS-Hospitality.com

Over the past twenty years has built its reputation on installing, documenting and maintaining structured cabling for large mission critical networks. We have become a valued industry partner due to our ability to integrate into the construction team and seamlessly work with other trades to deliver showcase quality installations, and we are known for our fast-track capability. also provides Technology Deployment and Maintenance Programs for customers across the North American continent in all markets. We are responsible for the deployment and maintenance of the key technologies Fortune 1000 companies are depending on to reduce their cost of operations and gain competitive advantages in their core businesses. Documentation of network assets as a part of over all corporate facility management has become increasingly important. DataStarUSA has developed in-house the capability to create asset management data base systems using the Drawbase software tool to track, manage and maintain our customers' IT and facility assets.
www.datastarusa.com

Four Rivers Software Systems, Inc. is focused on delivering comprehensive maintenance management software solutions to the healthcare industry. Serving healthcare plant and facilities, and clinical engineering, as well as ISOs, we provide powerful tools to increase productivity and profitability. The TMS product family includes TMS Enterprise®, TMS OnLine®, TMS Now WirelessTM, TMS WorkGroup®, and TMS Mobile®.
www.frsoft.com