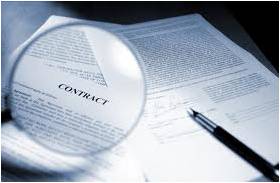 Drawbase Software Legal Information / Website Terms of Use
Copyright, Trademark & Patent Notices
PLEASE READ THESE TERMS AND CONDITIONS OF USE CAREFULLY. BY USING THIS SITE, YOU INDICATE YOUR ACCEPTANCE OF THESE TERMS AND CONDITIONS. IF YOU DO NOT ACCEPT THESE TERMS AND CONDITIONS, THEN DO NOT USE THIS SITE.
TERMS AND CONDITIONS
Through the Drawbase Software ("Company") website (the "Site") users who agree to abide by these terms and conditions are provided with access to a variety of technical and commercial resources ("Materials"). Drawbase Software reserves the right to revise these guidelines and Terms and Conditions from time to time as Drawbase Software sees fit. Users who violate the terms of this Agreement will have their access canceled and they may permanently be banned from using the Site and any services.
Users should check these terms and conditions periodically. By using the Site after we post changes to these Terms and Conditions, you agree to accept those changes, whether or not you actually reviewed them.
USERS LIMITATIONS
Unless otherwise specified, the Materials are for your personal and non-commercial use. You may not modify, copy, distribute, transmit, display, perform, reproduce, publish, license, create derivative works from, transfer, or sell any information, software, products or services obtained from the Materials.
COOKIES
Drawbase Software use a technology called "cookies" to provide you with personalized information. A cookie is an element of data that our Site can send to your browser, which may then be stored on your hard drive so we can recognize you when you return. We will not store passwords or any personally identifying information in our cookies, nor will we read cookies created by other web sites. All pages on our websites where you are prompted to sign on or that are customizable require that you accept cookies. These cookies will let us know who you are and are necessary to access your account information (stored on our computers) in order to deliver products and personalized services. You may set your Web browser to notify you when you receive a cookie. However, should you decide not to accept cookies from us, you will limit the functionality we can provide when you visit our Site.
TRADEMARKS, COPYRIGHTS & RESTRICTIONS
This Site and all materials on the Site, including, but not limited to,trademarks, logo's designs, trade dress, and other desigantions used in connection with Drawbase Software's products and services (the "Materials") is the property of Drawbase Software and its licensors and are protected from unauthorized copying and dissemination by copyrights that are owned or licensed by Drawbase Software and by copyright law, trademark law, international conventions and other intellectual property laws. You may download or make a copy of the Materials provided you agree to comply with the Drawbase Software Trademark and Logo Usage Requirements located at http://www.Drawbase.com. You may not remove or alter any Drawbase Software Trademarks, or co-brand your own products or material with Drawbase Software Trademarks, without Drawbase Software 's prior written consent. You acknowledge Drawbase Software 's rights in Drawbase Software Trademarks and agree that any use of Drawbase Software Trademarks by you shall inure to Drawbase Software's sole benefit. You agree not to incorporate any Drawbase Software Trademarks into your trademarks, service marks, company names, Internet addresses, domain names, or any other similar designations, for use on or in connection with computer software, computer or Internet-related products, services or technologies.
Nothing contained on this Site should be construed as granting, by implication, estoppel, or otherwise, any license or right to use this Site or any information displayed on this Site, through the use of framing or otherwise, except: (a) as expressly permitted by these terms and conditions; or (b) with the prior written permission of Drawbase Software or such third party that may own the trademark or copyright of information displayed on this Site.
LINKS
The Drawbase Software Site provides links to external sites as a convenience to the user. The inclusion of any link does not imply our endorsement of any other company, its site, or the products and services it sells. Drawbase Software are not responsible for the privacy practices or the content of any other Web site. In addition, it is not intended that Drawbase Software transmit your personal information to third parties, such as the vendors and suppliers of goods and services. Drawbase Software cannot control, and are not responsible for, the actions of third parties to whom your personal and commercial information may be transmitted. If any such third party misuses, misappropriates or publishes your personal or commercial information, Drawbase Software are not responsible and do not accept any liability. If notified by you, as our sole obligation and your sole recourse, Drawbase Software will take reasonable commercial measures within our control to mitigate the problem and minimize the probability of its recurrence.
Please contact Drawbase Software for prior permission if you wish to create a hypertext link to any page on this Site. If you create a link to the Drawbase Software's Site, you remain fully responsible for any consequences of that link, whether direct or indirect and you will protect Drawbase Software against all loss, damage, liability, costs or expense arising from or in connection with the link.
PRIVACY ISSUES
Drawbase Software is concerned about privacy matters for its customers. Please review our Privacy Statement.
INFORMATION SUBMITTED TO DRAWBASE SOFTWARE
Drawbase Software does not claim ownership of the information you may place on the Site and shall have no obligation of any kind with respect to such information. Unless otherwise stated herein, or in Drawbase Software's Privacy Policy, any information you provide in connection with this Site shall be deemed to be provided on a non-confidential basis.
Drawbase Software does not routinely monitor information, but Drawbase Software reserve the right to monitor, restrict access to, edit or remove any information that is available via the Site.
NOTICE AND TAKE DOWN PROCEDURES
If you believe any content present on this Site infringes your copyright, you may request such content to be removed from this Site by following the notice and take down procedures of the Digital Millennium Copyright Act. To follow those procedures, contact Drawbase Software's (identified below) and provide the following information:
A clear statement identifying the works, or other materials believed to be infringed.
A statement from the copyright holder or authorized representative that the materials are believed to be infringing.
Sufficient information about the location of the allegedly infringing materials so that Drawbase Software can find and verify its existence.
Your name, telephone number and e-mail address.
A statement from you under penalty of perjury that the information supplied is accurate, and that you are authorized to act on the copyright owner's behalf.
A signature or the electronic equivalent from the copyright holder or authorized representative.
DISCLAIMERS AND INDEMNITY
By using the Site and/or posting Materials, you agree to indemnify Drawbase Software, its officers, directors, employees, successors, agents, distributors, and affiliates for any and all claims, damages, losses, and causes of action (including attorneys' fees) arising out of or relating to your breach or alleged breach of this agreement (including without limitation, claims made by third parties for infringement of intellectual property rights), or for any content that is provided by you (or through your user I.D. and/or password). You agree to cooperate as fully as reasonably required in the defense of any claim. Drawbase Software reserves the right to assume the exclusive defense and control of any matter otherwise subject to indemnification by you.
YOUR USE OF THE WEBSITE IS AT YOUR SOLE RISK UNLESS OTHERWISE EXPLICITLY STATED. THE WEBSITE, INCLUDING THE INFORMATION, SERVICES AND CONTENT IS PROVIDED ON AN "AS IS" "AS AVAILABLE" AND "WITH ALL FAULTS" BASIS. DRAWBASE SOFTWARE DISCLAIMS ALL EXPRESS OR IMPLIED CONDITIONS, REPRESENTATIONS, AND WARRANTIES OF ANY KIND, INCLUDING ANY IMPLIED WARRANTY OR CONDITION OF MERCHANTABILITY, SATISFACTORY QUALITY, FITNESS FOR A PARTICULAR PURPOSE, OR NONINFRINGEMENT. DRAWBASE SOFTWARE MAKES NO REPRESENTATIONS, WARRANTIES, CONDITIONS OR GUARANTEES AS TO THE USEFULNESS QUALITY, SUITABILITY, TRUTH, ACCURACY OR COMPLETENESS OF THE WEBSITE.
DRAWBASE SOFTWARE MAKES NO WARRANTY OR REPRESENTATION THAT: (a) THE WEBSITE WILL BE UNINTERRUPTED, TIMELY, SECURE, OR ERROR-FREE; (b) THE RESULTS THAT MAY BE OBTAINED FROM THE USE OF THE WEBSITE WILL BE ACCURATE OR RELIABLE; (c) THE QUALITY OF ANY PRODUCTS, SERVICES, CONTENT, INFORMATION, OR OTHER MATERIAL PURCHASED OR OBTAINED FROM THE WEBSITE WILL MEET YOUR EXPECTATIONS OR REQUIREMENTS; OR (d) ANY ERRORS IN THE WEBSITE WILL BE CORRECTED.
YOU ASSUME ALL RISK FOR ANY DAMAGE TO YOUR COMPUTER SYSTEM OR LOSS OF DATA THAT RESULTS FROM OBTAINING ANY CONTENT FROM THE WEBSITE, INCLUDING ANY DAMAGES RESULTING FROM COMPUTER VIRUSES.
Where applicable law does not allow the exclusion of implied warranties, the foregoing exclusions may not apply to you. This Disclaimer applies to all content, merchandise and services available through this site.
LIMITATION OF LIABILITY
NEITHER DRAWBASE SOFTWARE, NOR ITS OFFICERS, DIRECTORS, EMPLOYEES, AGENTS, SUCCESSORS, SUBSIDIARIES, DISTRIBUTORS, AFFILIATES OR THIRD PARTIES PROVIDING INFORMATION ON THIS SITE ARE RESPONSIBLE OR LIABLE FOR ANY SPECIAL, INCIDENTAL, CONSEQUENTIAL, PUNITIVE OR OTHER INDIRECT DAMAGES THAT RESULT FROM THE USE OF, OR THE INABILITY TO USE, THIS SITE OR THE INFORMATION CONTAINED ON THIS SITE, EVEN IF DRAWBASE SOFTWARE (OR ANY THIRD PARTY POSTING INFORMATION ON THIS SITE) HAS BEEN ADVISED OF THE POSSIBILITY OF SUCH DAMAGES. IN NO EVENT SHALL DRAWBASE SOFTWARE'S TOTAL LIABILITY (OR THE TOTAL LIABILITY OF ANY THIRD PARTY PROVIDING INFORMATION ON THIS SITE) TO YOU FOR ALL DAMAGES, LOSSES, AND CAUSES OF ACTION RESULTING FROM YOUR USE OF THIS SITE, WHETHER IN CONTRACT, TORT (INCLUDING, BUT NOT LIMITED TO, NEGLIGENCE) OR OTHERWISE, EXCEED ONE DOLLAR (US$1.00).
TO THE EXTENT THAT ANY JURISDICTION DOES NOT ALLOW THE EXCLUSION OR LIMITATION OF DIRECT, INCIDENTAL OR CONSEQUENTIAL DAMAGES, PORTIONS OF THE ABOVE LIMITATION OR EXCLUSION MAY NOT APPLY.
TERMINATION
Drawbase Software may, in its sole discretion, terminate or suspend your access to all or part of the Site, including, but not limited to, any message boards on the Site, for any reason, including without limitation, breach of this Agreement. In the event this Agreement is terminated, the restrictions regarding Materials appearing on the Site, and the representations and warranties, indemnities, and limitations of liabilities set forth in this Agreement will survive termination. In the event that you are unsatisfied with the services provided by Drawbase Software, your sole remedy is to terminate this Agreement.
JURISDICTION
Drawbase Software operates the Site from its offices within the United States. Drawbase Software makes no representations that content and materials on the Site are legal or appropriate for use from outside the United States. If you choose to access the Site from other locations, you do so at your own risk and are responsible for compliance with any and all local laws. You may not use the Site in violation of U.S. export laws and regulations.
This Agreement will be governed by and construed in accordance with the laws of the Commonwealth of Massachusetts, as it is applied to agreements entered into and performed therein, and excluding (i) the United Nations Convention on Contracts for the International Sale of Goods; (ii) the 1974 Convention on the Limitation Period in the International Sale of Goods; and (iii) the Protocol amending the 1974 Convention, done at Vienna April 11, 1980. Any action brought to enforce this Agreement or matters related to the Site will be brought in either the State or Federal Courts of the Commonwealth of Massachusetts; provided, however, that notwithstanding anything contained in this Agreement to the contrary, Drawbase Software shall have the right to institute judicial proceedings against you or anyone acting by, through or under you, in order to enforce Drawbase Software's rights hereunder through reformation of contract, specific performance, injunction or similar equitable relief. Any claim or cause of action you have with respect to use of the Site must be commenced within one (1) year after the claim arises. If any provision of this Agreement is deemed void, unlawful, or otherwise unenforceable for any reason, that provision will be severed from this Agreement and the remaining provisions of this Agreement will remain in force. This Agreement constitutes the entire agreement between you and Drawbase Software concerning your use of the Site, and the Agreement will not be modified, except in writing, signed by both parties.
COMMENTS, COMPLAINTS AND QUESTIONS
We welcome your feedback about the Site. However, any comments, ideas, notes, messages, suggestions or other communications sent to the Site shall be and remain the exclusive property of Drawbase Software, and we may use all such communications in any manner, including reproducing, disclosing and publishing such communications, all without compensation to you. Should you have any questions or complaints regarding violations of this Agreement, please contact us.