Activision is an American video game publisher, majority owned by French conglomerate Vivendi SA. Its current CEO is Eric Hirshberg. It was founded on October 1, 1979[4] and was the world's first independent developer and distributor of video games for gaming consoles.

Automatic Data Processing, Inc. (ADP), is an American provider of business outsourcing solutions. It is also a provider of computing services to automobile and heavy equipment dealers. ADP is one of four U.S. companies to get a AAA credit rating from Standard & Poor's (S&P) and Moody's.

APL is primarily a defense contractor. It serves as a technical resource for the Department of Defense, NASA, and other government agencies. The Lab is a research and development organization rather than an academic division of Johns Hopkins University.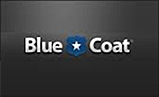 It identifies itself as an application delivery network (ADN) specialist. Blue Coat Appliances are primarily used in industry as security appliances providing Web Proxy and Content filters with a secondary use as a Cache Engine. Usually used in conjunction with a firewall rather than in lieu of same.

The Federal Reserve Bank of New York is one of the 12 Federal Reserve Banks of the United States. Working within the Federal Reserve System, the New York Federal Reserve Bank implements monetary policy, supervises and regulates financial institutions and helps maintain the nation's payment systems.

HSBC Holdings plc is a British multinational banking and financial services organization headquartered in London, United Kingdom. It was founded in London in 1991 by The Hongkong and Shanghai Banking Corporation to act as a new group holding company.

The Louisiana State University Health Sciences Center New Orleans is located in New Orleans, Louisiana. It is the home of six schools (including one of two LSU medical schools), 12 Centers of Excellence, and two patient care clinics.

The Ohio Department of Job and Family Services, (ODJFS) is the largest agency in the state and is responsible for supervising the state's public assistance, workforce development, unemployment compensation, child and adult protective services, adoption, child care, and child support programs. ODJFS is also the single state agency responsible for the administration of Ohio's Medicaid program.

Random House is the largest general-interest trade book publisher in the world. Has become the umbrella brand for Bertelsmann book publishing. Random House also has an entertainment production arm for film and television, Random House Studio. The company also creates story content for media including video games, social networks on the web, and mobile platforms. Random House is considered one of the "Big Six" publishing companies.

The Pennsylvania Higher Education Assistance Agency, or "PHEAA", is the quasi-governmental agency that administers several State higher education student financial aid programs.

SRI International (SRI), founded as Stanford Research Institute, is a nonprofit research institute. The trustees of Stanford University established SRI in 1946 as a center of innovation to support economic development in the region. SRI is now one of the largest contract research institutes in the world.

Rosalind Franklin University of Medicine and Science (RFUMS) is a private graduate school located in North Chicago, Illinois. It has 2,000 students in five schools: the Chicago Medical School, the College of Health Professions, the College of Pharmacy, the School of Graduate and Postdoctoral Studies and the Dr. William M. Scholl College of Podiatric Medicine.

The investment research and trading arm of State Street, provides you with access to specialized research, trading, securities lending and innovative portfolio strategies to help enhance and preserve the value of your portfolio.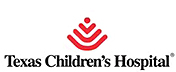 Texas Children's has garnered widespread recognition for its expertise and breakthrough developments in the treatment of pediatric cancer, diabetes, asthma, HIV, premature birth, attention-related disorders, organ transplants and cardiovascular disorders. As of 2011, U.S. News & World Report ranks Texas Children's Hospital #4 amongst the pediatric hospitals in the nation.

Established in 1825, with major programs in a wide range of clinical specialties. Services are provided at five locations. Thomas Jefferson University Hospitals, an academic medical center within the Jefferson Health System, serves patients in Philadelphia and the surrounding communities in the Delaware Valley.

Transocean Ltd. is one of the world's largest offshore drilling contractors. The Swiss-based company rents floating mobile drill rigs, along with the equipment and personnel for operations, to oil and gas companies at an average daily rate of US$282,700 (2010).

The TJX Companies, Incorporated (NYSE: TJX), is the largest international apparel and home fashions off-price department store chain in the United States. the company originally evolved from the Zayre discount department store chain, founded in 1956, which opened its first branch of T.J. Maxx in 1976 and its first BJ's Wholesale Club in 1984.

The University of Maine (UMaine or UM) is a public research university located in Orono, Maine, United States. The university was established in 1865 as a land grant college and is referred to as the flagship university of the University of Maine System.

Tricare, formerly known as the Civilian Health and Medical Program of the Uniformed Services (CHAMPUS), is a health care program of the United States Department of Defense Military Health System. Tricare provides civilian health benefits for military personnel, military retirees, and their dependents, including some members of the Reserve Component. Tricare is the civilian care component of the Military Health System, although historically it also included health care delivered in the military medical treatment facilities.

The World Bank is an international financial institution that provides loans to developing countries for capital programs. The World Bank's official goal is the reduction of poverty. According to its Articles of Agreement (as amended effective 16 February 1989), all its decisions must be guided by a commitment to the promotion of foreign investment and international trade and to the facilitation of capital investment.